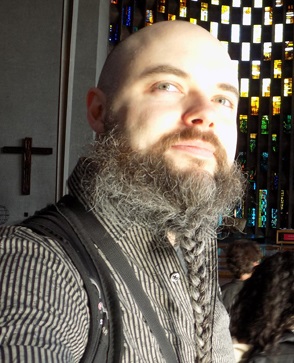 Kyle J. Messick is a social psychologist with primary research interests in religion, unbelief, and metal studies. He received his PhD at Coventry University in England, where he explored the existence, functionality, and desecration of the sacred within secular cultures. He received an MA in social psychology from Ball State University and a BA in psychology from Indiana University. He is heavily involved in the psychology of religion, as he runs the websites for The International Association for the Psychology of Religion (http://www.iaprweb.org/), The Religious Studies Project (https://www.religiousstudiesproject.com/), and previously he ran a website for Division 36 (The Society for the Psychology of Religion and Spirituality) of the American Psychological Association. He is a vocal advocate for open science practices, and recently put out a manuscript with the goal of having the psychology of religion become a leader in the field for transparency and good science practices. He has contributed chapters to numerous books published by Brill and Routledge, among others. Kyle is also a leader in studying heavy metal music culture from a psychological perspective, including the relationship between morality and lyrical preferences and the experience of the sacred through metal music and cultural artefacts.

Website: http://www.iaprweb.org/about_the_webmaster.html
Email: psymessick@gmail.com
ARTICLE:
Evolutionary Perspectives on Unbelief: An Introduction from the Guest Editor
The scientific study of atheism and unbelief is at a pivotal turning point: past
research is being evaluated, and new directions for research are being paved.
Organizations are being formed with an exclusive focus on unbelief research,
and large grants are funding the topic in ways that historically have never
happened before. This article serves as an introduction to the state of the
literature and study of evolutionary perspectives towards unbelief, which
incorporates cognitive, adaptive, and biological contributors. This article serves
to contextualize the subsequent articles, which all have distinct perspectives on
the evolutionary factors that contribute towards unbelief.

Commentary: