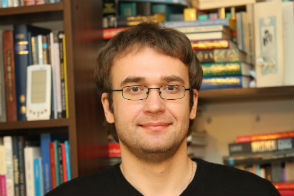 Andrew Schumann worked at the Belarusian State University, Minsk, Belarus. His research focuses on logic and philosophy of science with an emphasis on non-well-founded phenomena: self-references and circularity. He contributed mainly to research areas such as reasoning under uncertainty, probability reasoning, non-Archimedean mathematics, as well as their applications to cognitive science. He is engaged also in unconventional computing, decision theory, logical modelling of economics.
Email: andrew.schumann@gmail.com

ARTICLE:
Preface. Philosophy and History of Talmudic Logic
The purpose of the workshop Philosophy and History of Talmudic Logic held on October 27, 2016, in Krakow, Poland, was to examine the meaning of Talmudic hermeneutics in the contemporary epistemology and logic. One of the main features of Judaism is that Jewish religious laws are not dogmatic but based on specific legal reasoning. This reasoning was developed by the first Judaic commentators of the Bible (Tann'ayim) for inferring Judaic laws (halakah) from the Pentateuch. Our workshop was aimed to consider Judaic reasoning from the standpoint of modern philosophy: symbolic logic, rhetoric, analytic philosophy, pragmatics and so on. On the one hand, we are interested in possibilities to import into the Talmudic study modern logical methods. On the other hand, we are interested in possibilities to export from the Talmud new logical principles which are innovative to contemporary logic.

Commentary: