The article in the issue 12:1/2:
The date of the publication:
2023-03-24
The Authors
Dilipkumar Mohanta, Raghunath Ghosh, Hari Shankar Prasad, Ambika Datta Sharma, Mohit Tandon, Pradeep P. Gokhale, Dharm Chand Jain, Jeffery D. Long, Tushar K. Sarkar, Andrew Schumann,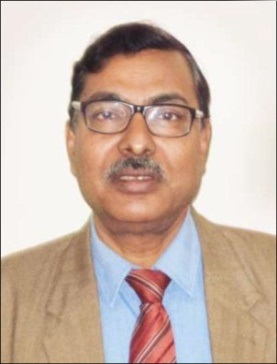 Dilipkumar Mohanta (b.1959) is a Professor of Philosophy in the University of Calcutta (India). He is presently the Joint Secretary of Indian Philosophical Congress (Estd. 1925). He is a former Vice-Chancellor of the University of Kalyani, and also the founder Vice-Chancellor of the Sanskrit College and University. He is a former member of Indian Council of Philosophical Research. Professor Mohanta is the recipient of number of awards for his academic contribution; such as, US Government State Scholar Award (2008) at the University of California (Santa Barbara), Fulbright-Nehru Visiting Lecturer (2011) at the University of Florida, William Paton Fellowship at the University of Birmingham (2015), IUC Associate at IIAS (Shimla, 2001-2003), Professor B. M. Barua Samman (award) in 2016, Jan Jacobsen prize (2016), Manjusree Samman (2022), Kamaladevi Smriti Samman (2022). Professor Mohanta's research interest covers classical Indian and modern Indian Philosophy, Comparative Religion in general and Buddhist Philosophy in particular. He is the author of 15 books and 60 papers (in English & Bengali) published in journals in India and abroad. Cognitive Scepticism and Indian Philosophy, Studies in Vaidalyasutra of Nagarjuna, Studies in Jayarasibhatta's Critique of Knowing from Words, Advaita-Siddhanta-Sara-samgraha (Sanskrit text with Introduction in English), Collected Works of Brajendra Nath Seal (ed.) are some of his important books in English. Mohanta also authored some books on Buddhist Philosophy, Advaita Vedanta Philosophy, Philosophy of Religion and Political Philosophy in Bengali.
ARTICLE:
Buddhist Logic and its Development: Some Remarks
There are two major ways in which Buddhist logic is developed. The first one is represented by Nāgārjuna-Candrakῑrti tradition through the use of dialectics and the second way of development is found in the works of Diṅnāga and Dharmakῑrti through the use of hetu (probans). This second way of logic has further been developed by the works of Jinendrabuddhi and Ratnakῑrti. The paper is an attempt to show the historical development of epistemic logic as developed by the Buddhist philosophers and their relevance for our time.

Commentary: