The article in the issue 11:3/4:
The date of the publication:
2023-01-17
The Authors
Sofia Almpani, Elena Lisanyuk, Andrew Schumann, Antonis Kakas, Dimitra Serakioti, Petros Stefaneas, Vladimir A. Stepanov, Panayiotis V. Frangos, Marcin Trepczyński, Ted Peters, Konrad Szocik, Vojko Strahovnik,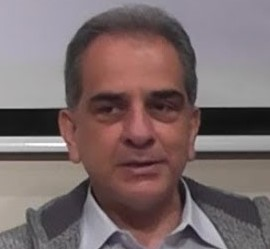 Antonis C. Kakas is a Professor at the Department of Computer Science of the University of Cyprus. He obtained his Ph.D. in Theoretical Physics from Imperial College London in 1984. His interest in Computing and AI started in 1989 within the group of Professor Kowalski. Since then his research has concentrated on computational logic in AI with particular interest in argumentation, abduction and induction and their application to machine learning and cognitive systems. Currently, he is working on the development of a new framework of Cognitive Programming that aims to offer an environment for developing Human-centric AI systems that can be naturally used by developers and human users at large. He was the National Contact Point for Cyprus in the flagship EU project on AI, AI4EU. He has recently co founded a start-up company in Paris, called Argument Theory, which offers solutions to real-life application decision taking problems based on argumentation technology.
ARTICLE:
Argumentation: Reasoning Universalis
Can argumentation form the basis for any form of reasoning, informal or formal logical reasoning? We examine this question from the particular perspective of the recent developments in logic-based Artificial Intelligence (AI). We propose that argumentation provides the wider framework encompassing uniformly all reasoning, with strict or formal logical reasoning being a special boundary case. We also attempt to link this unifying role of argumentation with Aristotle's original investigation of methods and formalisms for the systematic study of human reasoning.

Commentary: